The Anniston Civil Rights Trail is a project of the
City of Anniston
and the
Spirit of Anniston
Anniston Civil Rights & Heritage Committee (ACRHC). I worked with representatives from these groups as the Creative Director on this project.
The Trail consists of 9 historic plaques sited at locations of significant Civil Rights events in Anniston. The trail also includes a printed map and a digital mobile site.
In January 2017, former U.S. President Obama designated our Greyhound Bus Station, which is included in the Anniston Civil Rights Trail, and the site on Hwy 202 where the bus carrying Freedom Riders was fire bomed, as the
Freedom Riders National Monument.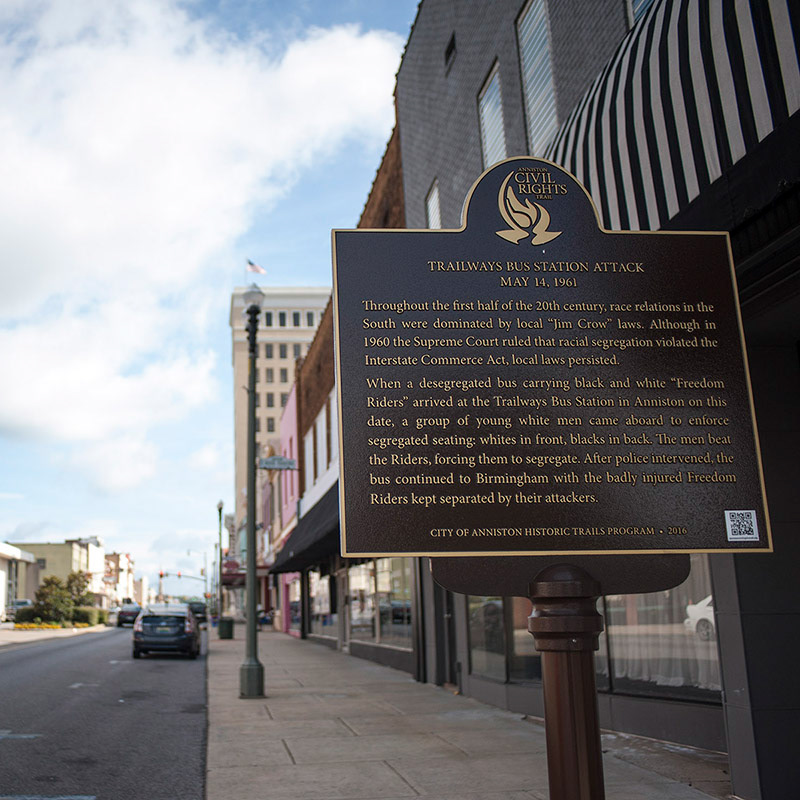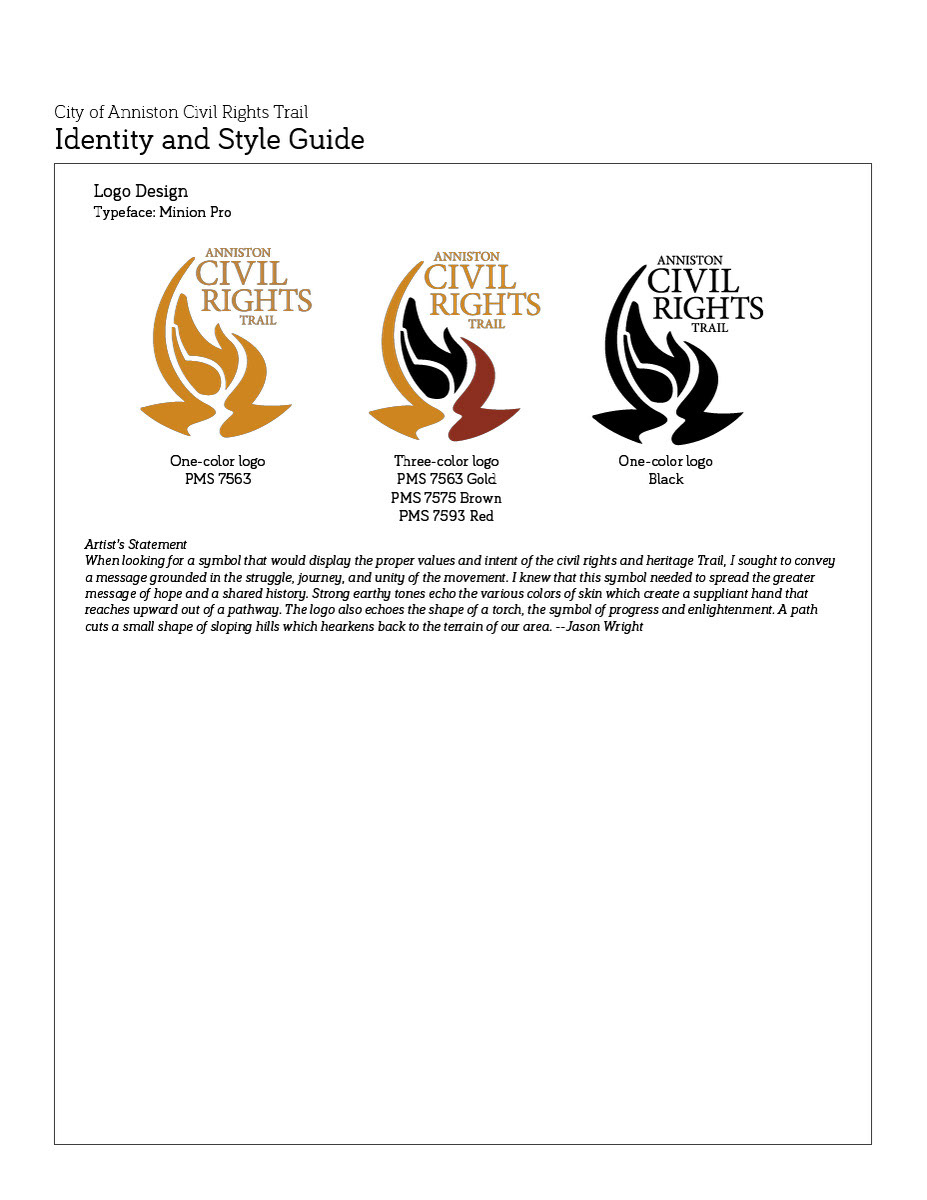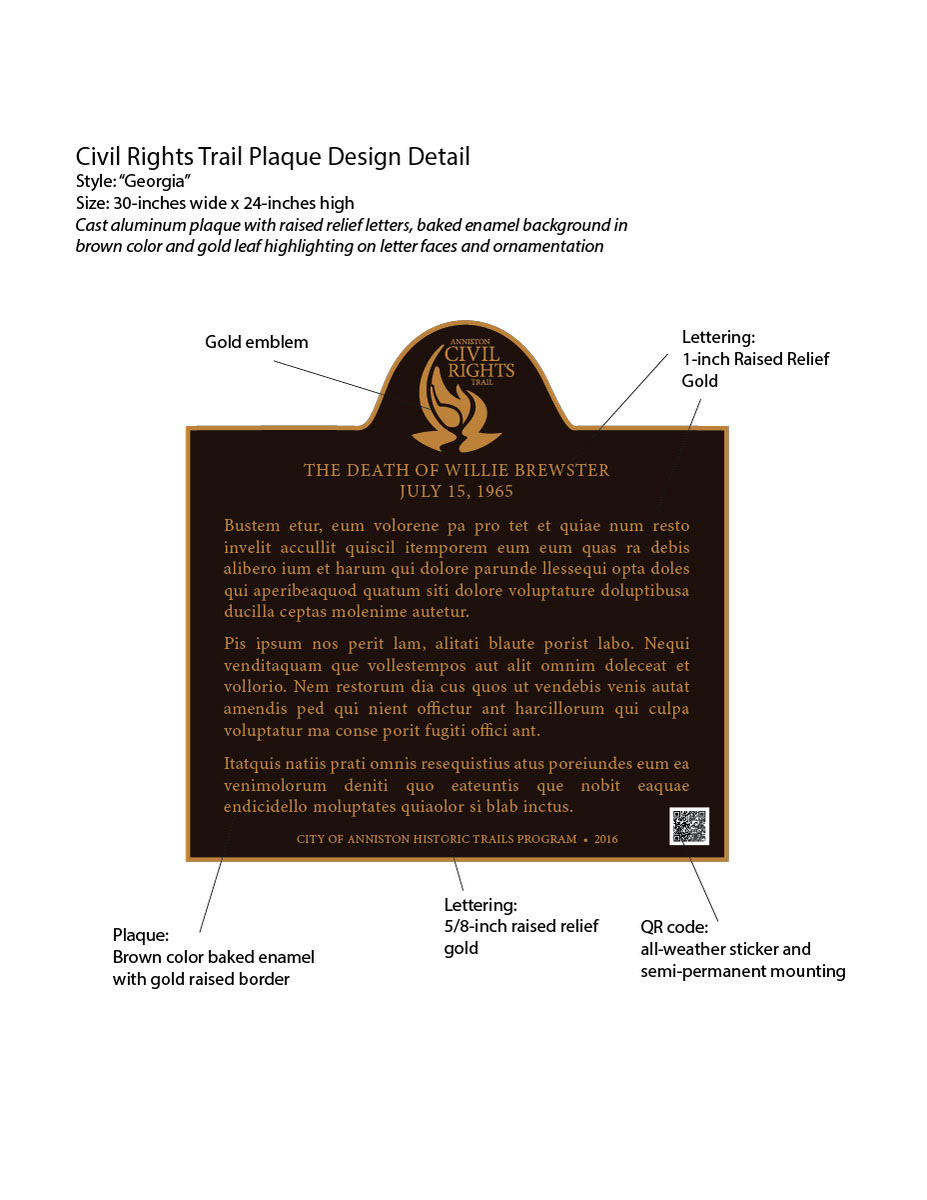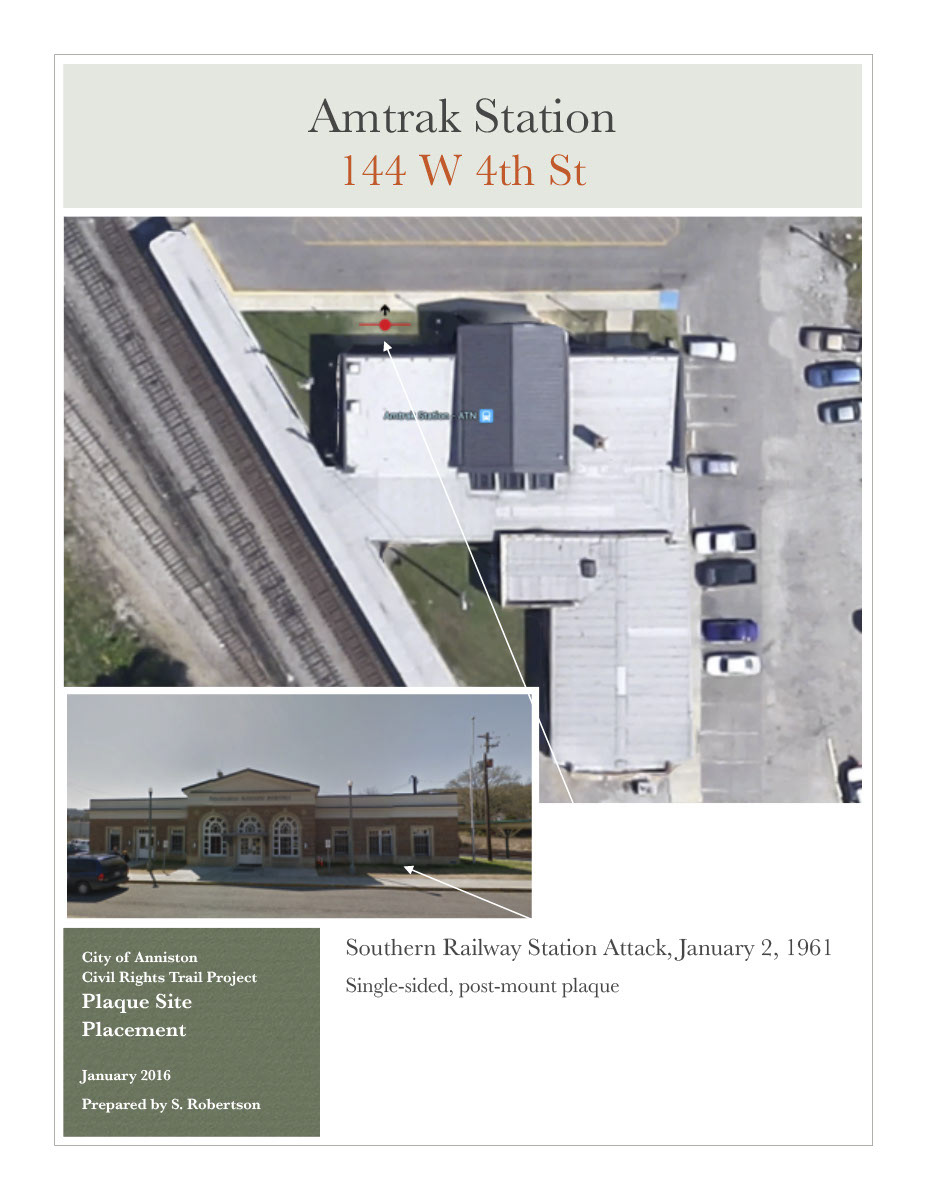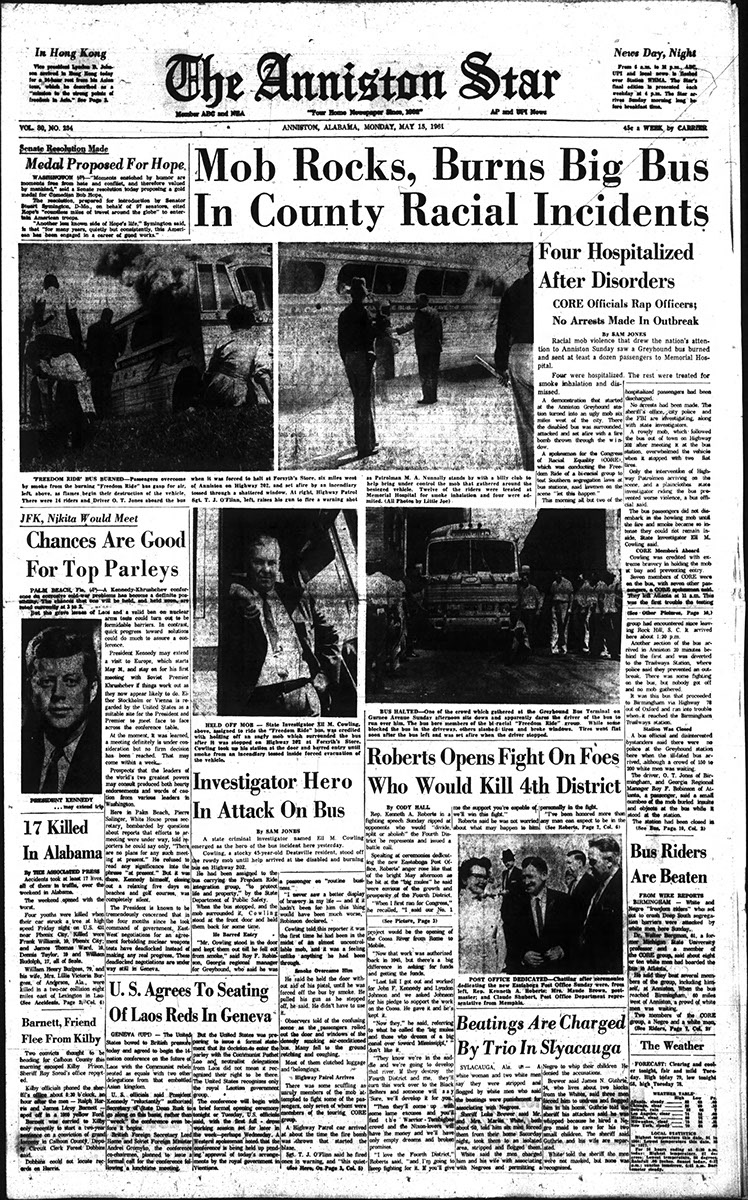 When I began creative direction on the project, the ACRHT committee had determined the events that they wished to commemorate, and a set of scripts had been drafted. I conducted additional research and fact-checking, script editing, styling (for posterity) and polishing on the scripts. A scholarly review was also done. All research documents and project files are archived in the
Public Library of Anniston-Calhoun County.
Digital Content Development and Design
A mobile-optimized site, triggered by scanning a QR code on each plaque, was designed by Michael Moore Design.
Below: Early draft of digital architecture sent to designer.