Beginning graphic design students do not always grasp what constitutes a thorough investigation for a design project nor do they understand how it can inform and strengthen their design solutions. The Design Investigation Method, (my thesis in Visual Communication and Design), is a simple heuristic that can be taught to beginning graphic design students to aid them in information gathering toward design direction. The Design Investigation Method consists of an iterative cycle of
read, observe, interview
and
participate.
The Design Investigation Method is situated within Design Thinking; it focuses the design student on the needs of the user through traditional and novel research methods. It introduces the beginning design student to research as an indispensable act of designing for visual communications and to the designer as a problem definer as well as a problem solver.
My experience in teaching this process has resulted in increased (and lively) student engagement during the problem definition phase; heightened empathy of audience/user needs; and an emphasis on solutions that solve problems rather than merely decorate.
Research on my thesis culminated in a
paper
and an exhibition at Jacksonville State University. Using a case study, visitors moved through a mock design studio where each stage of the design investigation process was presented. Visitors were invited to actively engage in the processes and become problem solvers. They recorded their insights on post-it notes and posted them on exhibit materials.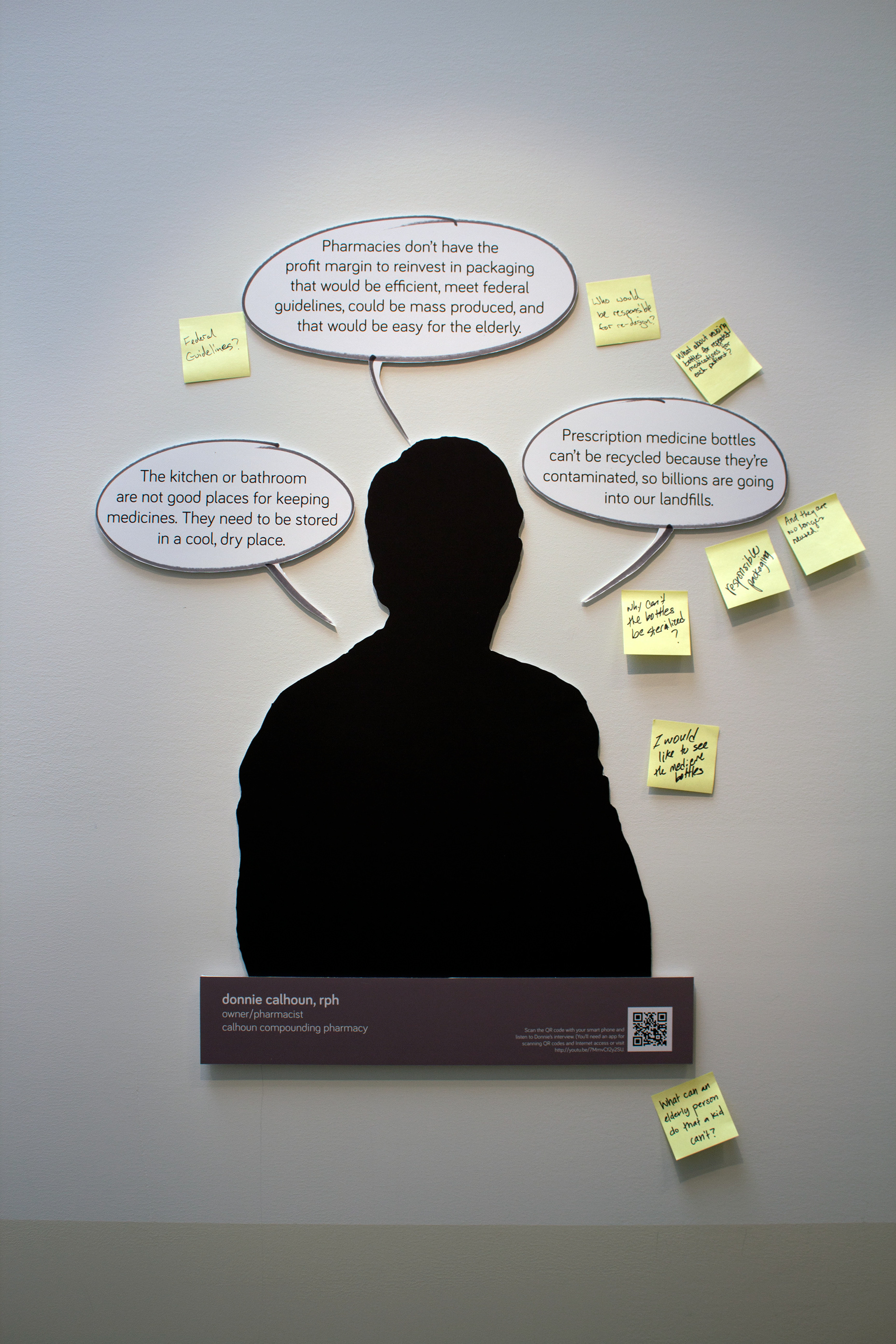 All exhibition design, graphics, copywriting, printing production and installation were executed by me. Exhibit photography was done by Joshua Benefield, a colleague in the MFA program.