Graphic design foundations courses introduce first-year art students to the tools and processes that allow their work to attract, engage and influence viewers.
Digital Graphic Design Foundations Course student work samples
Initial experiments working with type to create "type dominant" and "image dominant" graphics.
First semester graphic design students are presented "challenges" during each studio session. These are design solutions that require rapid research, ideation, iteration and production -- before the end of class! These daily exercises build the foundation upon which students can then engage in more complex projects. (There's also a lot less time for students to be distracted by their mobile devices.)
In this project, students develop glyphs that communicate either sounds or concepts. Basic typography is introduced during the assignment.
Logo developed for an external client.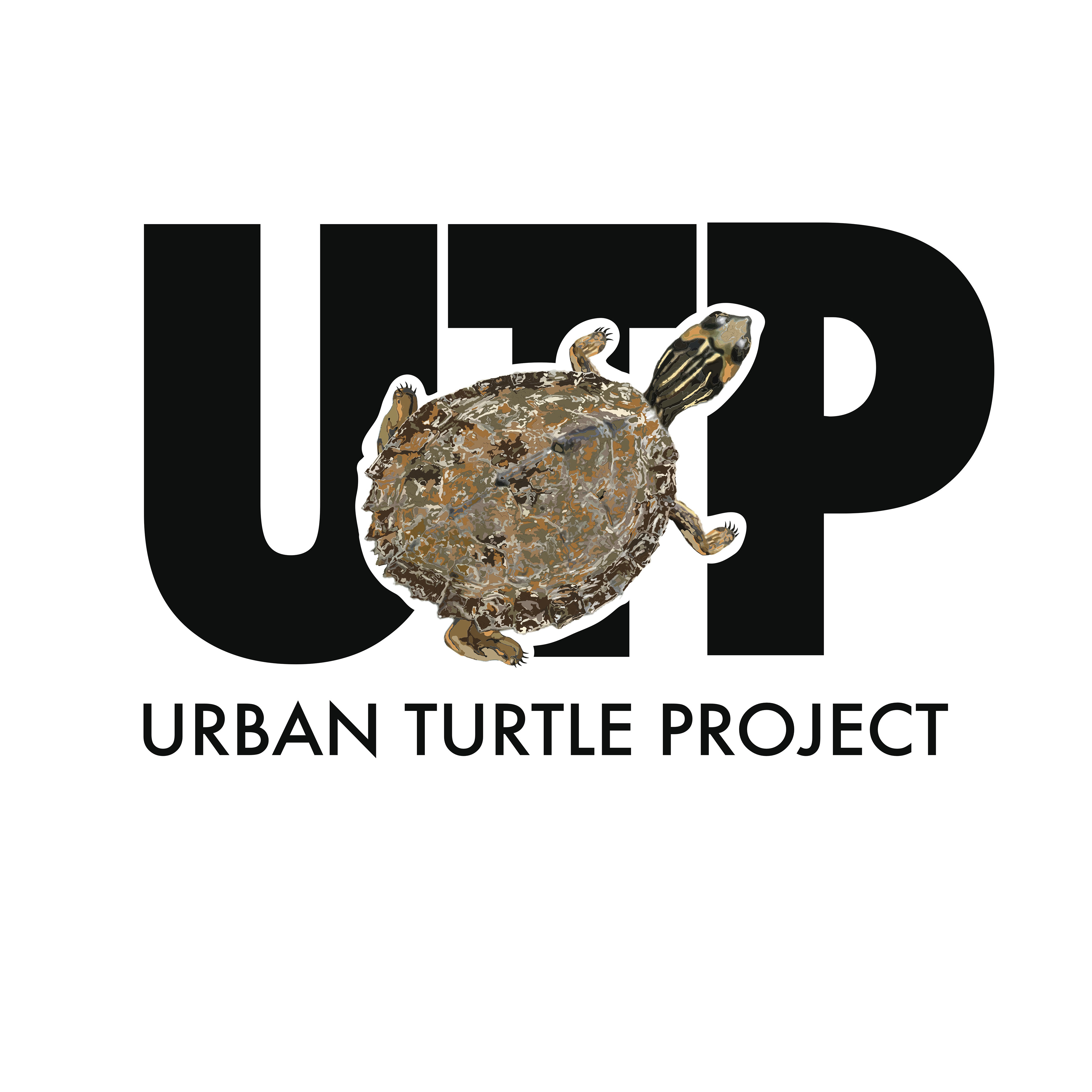 Analogue Graphic Design Foundations Course Student work samples
A final project in an analogue graphic design foundations course: students designed 3-D clocks using the concept derived from their photo stories, which were created earlier in the semester. Following are a few examples: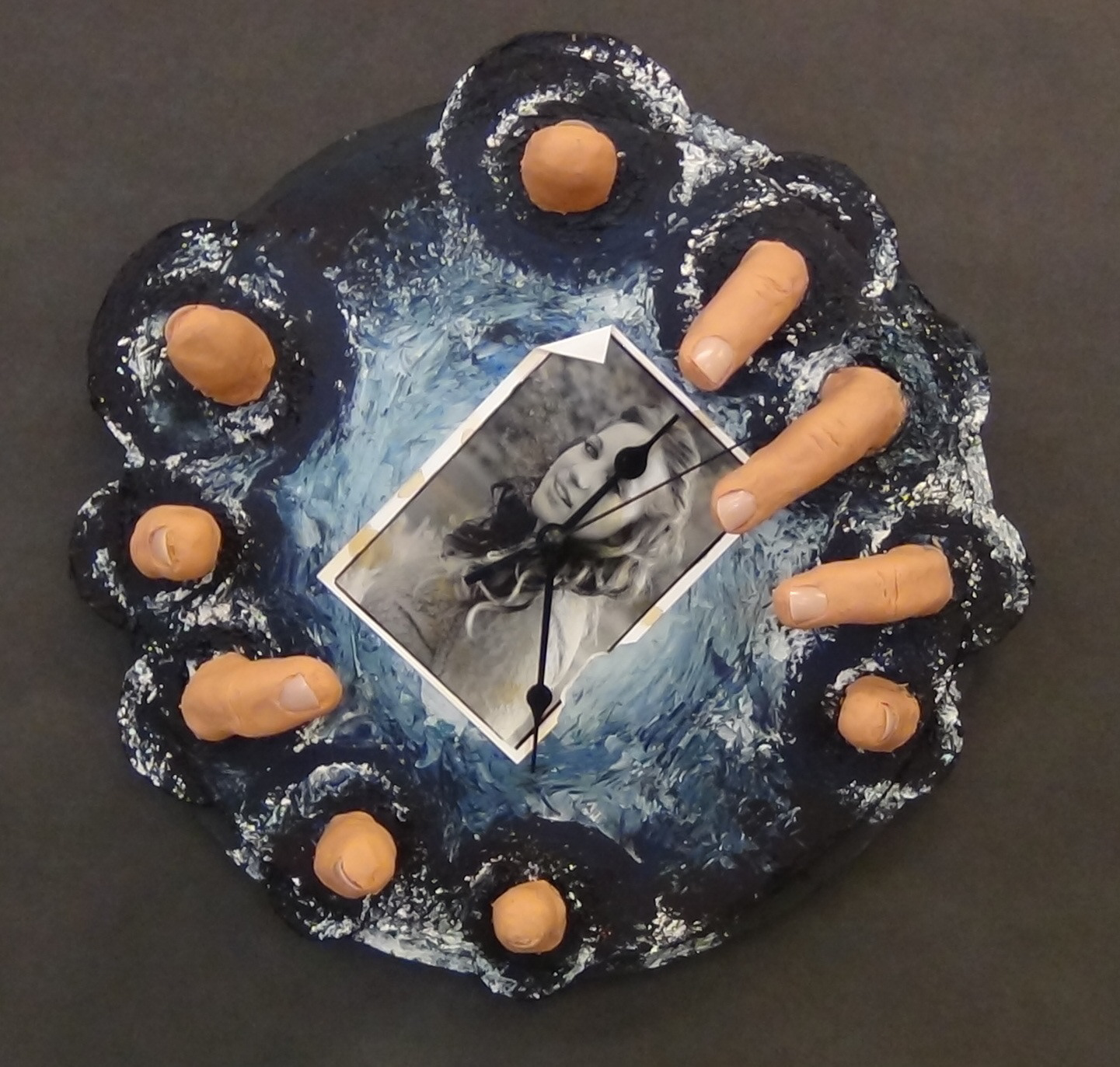 BeginningGraphic Design, ART 329
Department of Art | Jacksonville State University
Instructor: Susan Robertson, GTA MFA VisualCommunication & Design
Project Brief
Using the elements and principles of design, develop 4 graphics that communicate the central idea/concept/value/emotion/etc. of a popular* song from the year of your birth. Although each graphic could employ more than one visual principle, it should
emphasize
one (visually apparent). The four graphics should constitute a "set."

Investigate any and all possible angles/approaches to your song: historical, social, personal, emotional, universal.

During critiques, present your work from each stage of the graphic design process.

Format: Each concept is represented in a 5"x 5" image area. Each image is mounted on black foam board in a 4x4 grid with 3" margins (all exterior sides) and ¼" gutter (between images). 
*In the top ten on
Billboard
Phase 1
· Decision on songto be interpreted (in writing)
· Decision onvisual principles to be used (in writing)
· 80+ thumbnails(about 20 on each image)
· Presentation onprogress (research methods, ideas)
Core Competencies Addressed
· Ability to create/develop visual response to communication problems, including understanding of hierarchy, typography, aesthetics, composition and construction of meaningful images
· Ability to solve communication problems including identifying the problem, researching, analysis, solution generating, prototyping, user testing and outcome evaluation
· Broad understanding of issues related to the cognitive, social, cultural, technological contexts for design
· Understanding of and ability to utilize tools and technology
· Ability to beflexible, nimble and dynamic in practice
· Management/communication skills necessary to function productively in teams
· Ability to construct verbal arguments for solutions that address diverse users/audiences; lifespan issues; and business/organizational operations
Source: American Institute of Graphic Arts,
www.aiga.org
Exercise: Typeface Design from Personal Handwriting Style
Graphic Design 1 Students
Jacksonville State University
Susan Robertson, GTA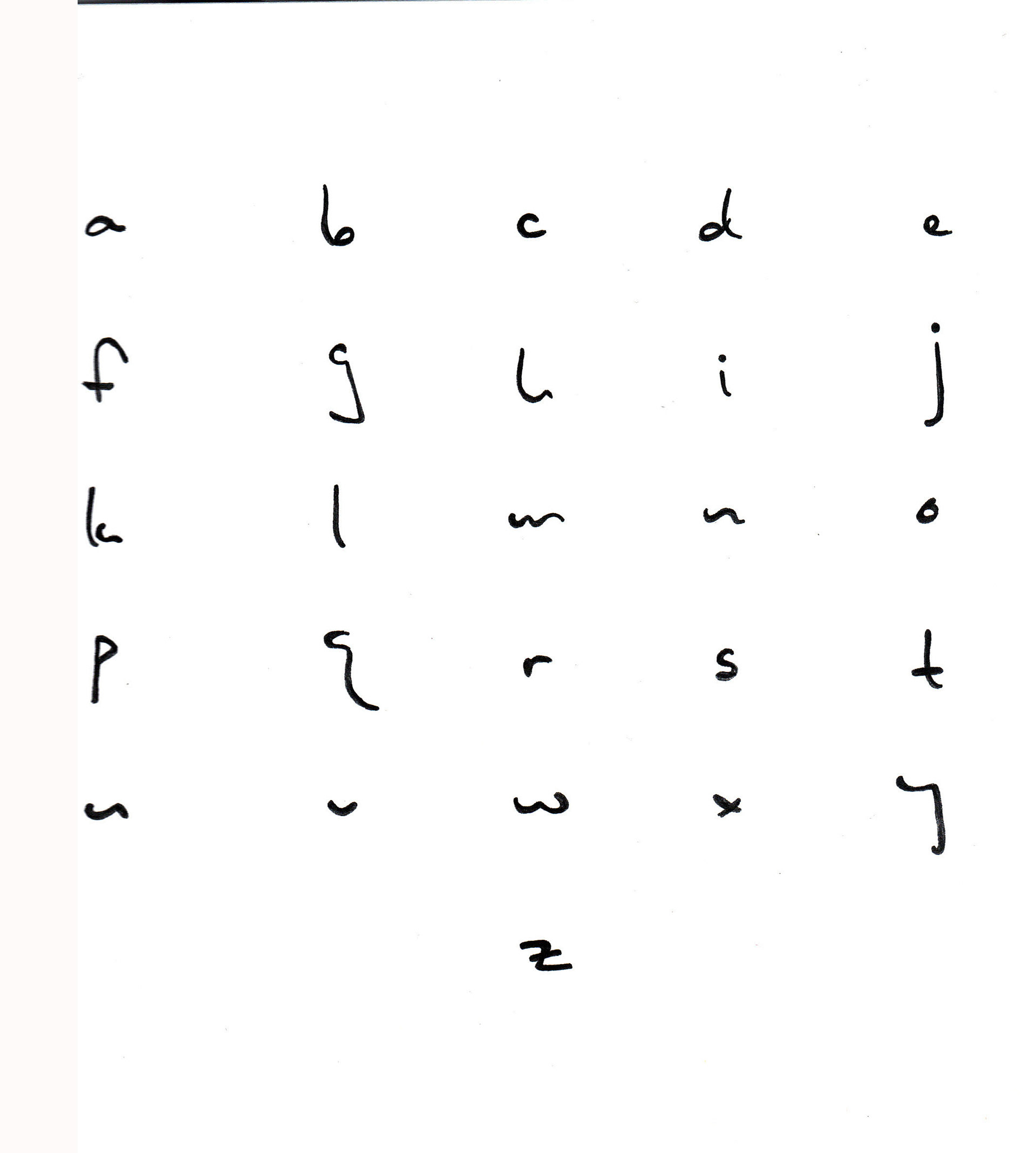 Project: "Type Translation"
Beginning Graphic Design I Students
Jacksonville State University | Fall 2012
Susan Robertson, GTA
After completing the classroom exercise on designing a typeface from your handwriting, create a typeface from anything – cereal, tools, other typefaces, jewelry, bark … well, you get it: anything, just be certain to apply what you learned in the exercise.

Use any 2D medium (photography, ink, paint, etc.) to capture it. It should be reproducible.
With your new typeface, "write" a word or phrase whose meaning reinforces the design/concept of the typeface -- a visual pun. For instance, write the word "goodness" with honey or the word "contemplate" with a typeface that looks like brains.

Note:
Strong use of the principles of design is expected.
Follow the graphic design process and be prepared to show your process during critique.

Finished format: applied to or executed on 11 x 14 illustration board